Digital Background Secrets
You can learn how to create professional portraits using the power of digital backgrounds and Adobe Photoshop. Plus you receive a bundle of professional digital backgrounds to get you started.
You can create professional portraits with your very own digital backgrounds and save $1000's of dollars in studio lighting and canvas backdrops.
Using the power of Adobe Photoshop, you can add that professional touch to your portraits with your own digital backgrounds in a matter of minutes.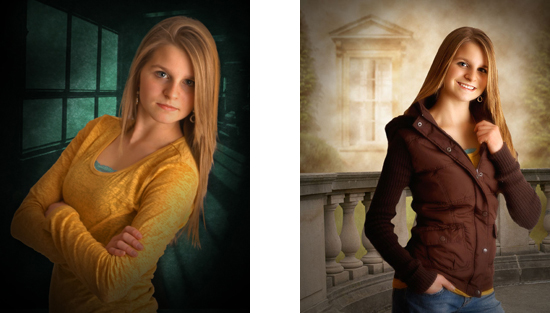 Seven Video Lessons
After watching these seven videos, you will be able to create amazing portraits. The fourth video will show you how to create a soft focus effect that adds a professional touch to portrait photography. Digital Background Secrets is your answer to creating amazing portraits.
The bonus video (video # 7) shows some exordinary techniques to merge an extraction into the digital background. I found this video very helpful to eliminate the thin lines around an extraction, especially in the hair area.
But that's not all. You will also receive Graffiti Grunge Digital Background Set, Colorful Window Digital Background Set, Saratoga Afternoon Digital Background Set, Golden Walkway Digital Background Set and Special Photography PDF Learning Documents.
You can preview Digital Background Secrets and see the value for yourself.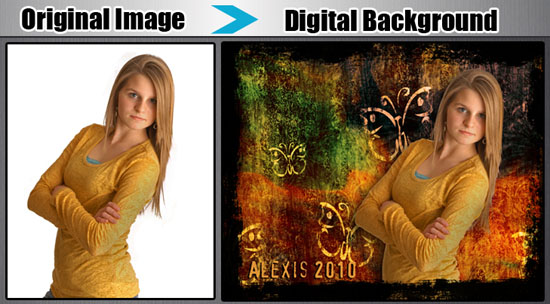 Here is What You Get!
1. You get seven video tutorials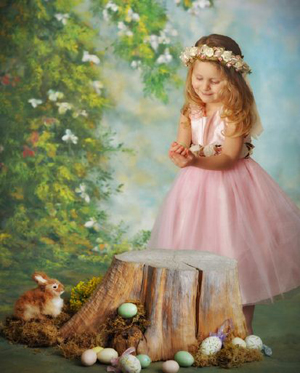 Basic Lighting For Perfect Extractions
Creating High Key Portraits
Extractions and Portrait Finishing Techniques
Extractions and Background Creation Techniques
Creating The Center Spot (Soft Focus) Effect
Creating Unique Borders That Separate The Image
Bonus Extraction Technique Using Green Screen
2. You get five sets of digital backgrounds
Two Practice Images and Digital Backgrounds
Graffiti Grunge Digital Background Set
Colorful Window Digtial Background Set
Saratoga Afternoon Digtial Background Set
Golden Walkway Digital Background Set
3. Special Photography PDF Learning Documents
Basic Terminology
Composition 101 Guide
Good Habits Guide
Common People Issue Tips

Digital Background Secrets will change the way you create professional portraits.