Digital Photographs
Digital Photographs are an ever-growing collection of photographs from my digital camera. When I decided to buy a digital camera, I had no idea what I could do with that camera. I was amazed by the many creative ways I could take photographs.
As I began collecting hundreds of photographs, I found a select few had something special about them. So I decided to put them on this website for others to enjoy.
I must say I am still only very new at photography although I have studied indepth most of the features of digital photography.
However, the more I used my digital camera the more I understand the features on the digital camera. Furthermore, I am making better choices when it comes to which lens to use when taking certain photographs.
10 Creative Photographs
10 creative photographs are a collection of photographs that I thought had that special something. Of course, we are all difference when it comes to choosing what looks unique or special.
Anyhow, at the time I thought these images were creative and special.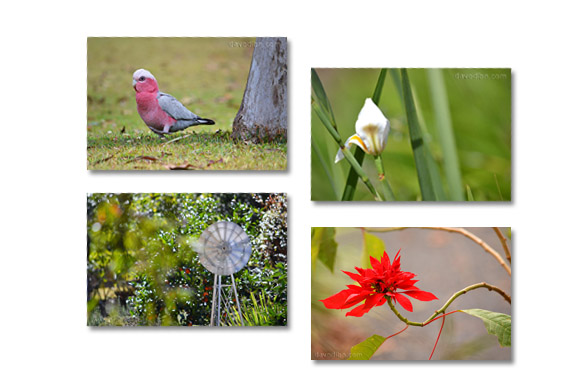 10 Shallow Depth of Field Photographs
Shallow Depth of Field is one way of taking spectacular images. I have used shallow depth of field in these next ten photographs to demonstrate how images can have that special something simply by using a shallow depth of field approach to photography.
Keep in mind that shallow depth of field is governed by the distance between the subject and the camera, the focal length of the lens and the size of the aperture in the lens.
To increase the shallow depth of field, you will need to move closer to the subject, or increase the focal length of the lens or increase the size of the aperture of the lens.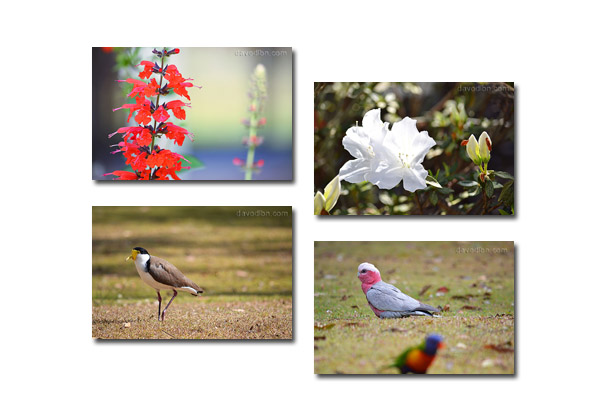 10 Shallow Depth of Field Photographs
10 Creative Photoshop Sketches
Some photographs make great sketches. Using Adobe Photoshop is one way to turn photographs into sketches with a creative edge. It's not that difficult to convert photographs into good looking sketches. There are several great tutorial available. All you need to do is type into Google: photoshop sketches! Once you type these words into Google search, you simply need to pick which tutorial suits your photographic situation.
Turning photographs into sketches is amazing, especially if you can carry some color over into the sketch.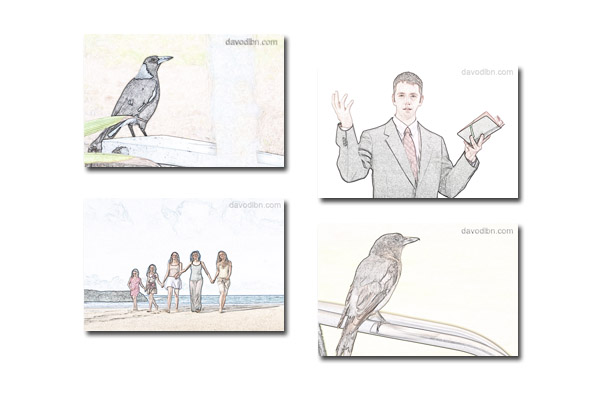 10 Creative Photoshop Sketches
Noisy Miner Birds Australia
Noisy Miner birds are a welcomed addition to the bird colonies in our backyards, gardens and parklands. They constantly vocalize, forage and play throught out the day. They breed all year round.
Photographing bird life in your backyard is one way to learn photography skills. I have collected many good photographs of the Noisy Miners in our location.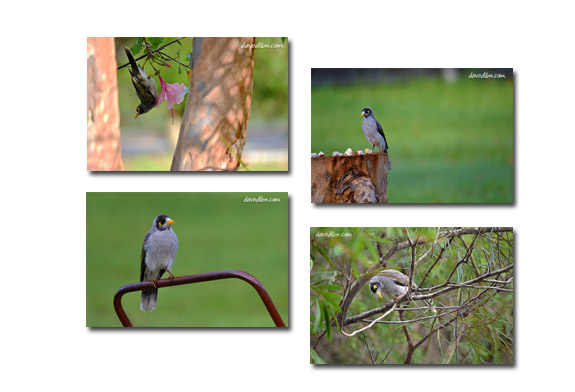 Creative Helps For Beginners
My passion is to make photographs rather than take photographs. In other words, I want to be creative in my digital photography.
I have taken several courses to gain a very good working knowledge of my Nikon D7000 Digital Camera (recent purchase). With those courses, I have learned much about lenses and their uses.
I have purchased some great products with a creative edge to digital photography. I am still learning from these products.
Trick Photography and Special Effects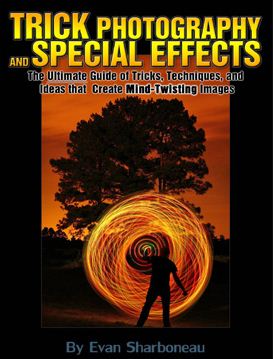 Trick Photography and Special Effects was the first product I purchased to help me or should I say to inspire me to be creative with digital photography.
Evan Sharboneau has put together a very popular product. I have used many of his ideas to take great creative photographs.
Some ideas that I appreciated from this product were: long exposure effects, light painting and HDR photography.
Long exposure effects will help you to take great night photographs and those misty waterfall photographs. Light painting will help you take mysterious night shots. To read more...
Digital Background Secrets 2.0

Another very popular product that I purchased and found to be very useful was Digital Background Secrets 2.0.
You will need Adobe Photoshop if you intend to purchase Digital Background Secrets. Adobe Photoshop and digital photography go hand in hand and this product shows you why?
Digital Background Secrets helped me to understand the process of extracting a portrait image from one photograph and placing it on a digital background. This is all done with video tutorials and is very easy to follow. I now create all my own digital backgrounds in Adobe Photoshop.
There are some amazing techniques explained in these seven video tuturials. To read more...
Sell Your Digital Photos

You have heard people say that a picture paints a thousand words. For some savvy individuals, pictures can also earn big money.
Selling pictures is big business these days. We live in a commercial world where images are used to promote all kinds of products.
A few clever individuals have caught onto this and these people are taking photos and earning big bucks.
If you want to earn money from your images, click the following link for more information - Making Money Selling Digital Photos.